Learn Graphics Designing with Ease
Your Design skill is the key to attracting Customers' Attention so learn it with an Expert, learn Right now.
JobSquare Learning Team would help you to learn and earn. We will train you Industrial Standard courses. After the end of learning you will be job-ready. Learn Graphic Designing from the JobSquare Learning Team to avail the best benefits.
Not sure what Graphic Designing is?
Graphic Designing is a way to attract your realtime customers in the digital world by showing them images, infographics, icons, and related graphics on different platforms and engaging them and turning them into your potential customers.
We are ready to guide you.
Advantage of Learning Graphic Designing from JobSquare
"There are a lot of candidates in the market who are hunting for a good job with a high package. We have interviewed a lot of candidates to find the right candidate for the company but they all lacked the spark which we were looking for in candidates. JobSquare understood us and helped us to find the right candidates for us. We are truly grateful to JobSquare to help us out"
Santosh Kumar
- V.P Marketing, Digibloq
I like The Free Job Posting Opportunity at Jobsqure and Istrestingly I got the social Promotion as well. So it's Very Satisfying to HR Like me who work in Small Organizations and need better reach in Hiring.
"We are a team of vedic mathematicians. We needed reliable people who can work for us and deliver us the work on time. We looked for various sites and contractors. One of our employee suggested about JobSquare and its services. We decided to give a try. And Today we are happy that we can hire people on whenever we want so that we can work on time."
Papan Singh
- Vedic Math School
"We needed Business Development Executive, Marketing Executive who could connect with various schools and colleges. JobSquare helped with that kind of candidate."
Sunila Jha
- Vedic Math School

Being an HR at Digibloq, I screened many candidates who came for the interview. When I and my team screened them we found many inexperienced people on the list. I decided to contact to JobSuqare to get more candidates. I am happy to take that step."
Pallavi Priya
- HR at DigiBloq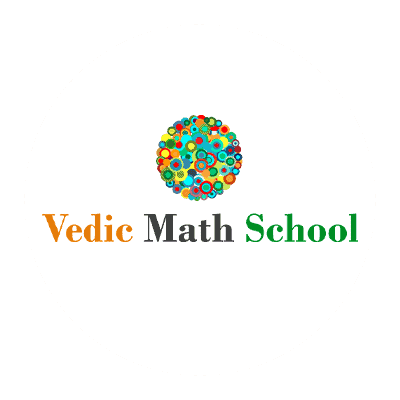 "We are a team of vedic mathematicians. We needed reliable people who can work for us and deliver us the work on time. We looked for various sites and contractors. One of our employee suggested about JobSquare and its services. We decided to give a try. And Today we are happy that we can hire people on whenever we want so that we can work on time."
Vedic Math School
- ( EdTech )
"There are a lot of candidates in the market who are hunting for a good job with a high package. We have Interviewed a lot of candidates to find the right candidate for the company but they all lacked the spark which we were looking in the candidates. JobSquare understood us and helped us out to find the right candidates for us. We are truely greatful to JobSquare to help us out"
DigiBloq
- Digital Marketing Agency
"I am a computer science engineer. I worked in many companies but I was not working on what I joined in the company. I resigned from many companies because of it. Finally, JobSquare gave me chance to work with the company on what I have spent my 4 years of life."
"Art and Design is the thing that I loved from childhood. I have already worked in many companies before as a graphic designer but I was not satisfied working there. I approached many companies and consultancies for better opportunities but they failed to satisfy me. Today with the help of JobSquare I am in a good position to work on the things that I love"
Shahrukh Khan
- Graphic Designer
"I used to be a school teacher, I was always interested in marketing. All I knew is I need to change my job. I applied to many companies but because of my current profile companies were not hiring me, so I decided to take the help of JobSquare. Currently, I am working on my dreams. Thank you JobSquare and Team to help me out."
Ritika Verma
- Marketing Manager
" I had hired many agencies for employees to work for me on a contract basis but non of them were able to give me the right candidate. When it comes to JobSquare, I was able to hire candidates for my work within a short period of time. I get people from all the departments that I wanted. From the JobSquare I can easily hire freelancers and employees on a contract basis very easily. "
Prince Jha
- Digital Marketer
"When I came from Bihar for the Job Search, I uploaded my resume to many sites. I have a lot of calls from those sites. When I went for the Interview I came across many fake companies. I saw the name of JobSquare was in the mouths of every Delhi employee, So I thought to give it a try. Today I can happy to write a good testimonial for JobSquare so that many people can take advantage of what I am enjoying today."
Jitendra Kumar
- Web Designer