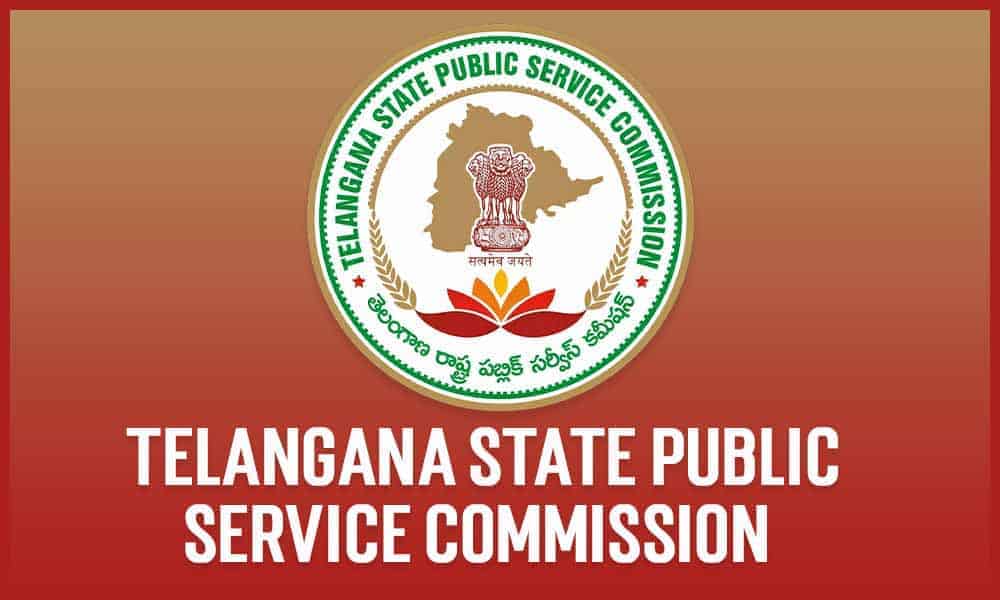 Telangana State Public Service Commission (TSPSC)
Description of the Company
Telangana State Public Service Commission is the most recent Public Service Commission in India. This organization hires candidates for public services through a process of selection for Telangana. This Organisation has established the Hyderabad Public Service Commission on 27 April 1947.
The Telangana State Public Service Commission has been selecting the best talents in Telangana.
Advantages of Working in once selected by TSPSC
Once you are hired by TSPSC you will have the following benefits:
You will be working under the state government, so you get all the benefits of state government employees.
Salaries would be given on a timely basis
You can stay in your own state and work. You will be asked to go to other cities of the state if required.
Vacancy Name and Description
TSPSC Hires for Group1, Group2, Group3, Group4 exams. Each Exam would be having its own value and each exam would be conducted by the organization as per the requirements.
Job Location:
As all the jobs offered by Telangana State Public Service Commission are state government jobs all the jobs would be within the state of Telangana. The Job location might change city to city according to the requirements.
Job Type:
All the jobs that come under TSPSC are State Government Jobs. Once the candidate is selected and hired they have to work under the state government. In such type of jobs, the State Government would prefer to recruit a candidate who is the resident of the state and have sound knowledge about the local regions.
Once the candidate gets hired by the State Government, then they would be employed within the state, i.e within Telangana.
Release of TSPSC Exams Notification
You can go to the official TSPSC recruitment website and Download the official Recruitment Notification there or else you can download it from here.
Note: This is the previous clerk job recruitment notification. As there are no vacancies, there are no openings. This notification is for reference purposes and you can use this to know the requirements and prepare accordingly for the next exam.
Important Dates
All the important dates like the date of Release of Recruitment Notification, Last Date for Submission, Mode of application, Last Date for Printing Online Application, Release of Admit Card, and any other important dates would be first released in the official TSPSC website.
Read More : RPSC : Rajasthan Public Service Commission
One has to keep checking the site to get the notifications of the exams. If one cant keep an eye on it and wants to get the notification directly in their inbox about the release date then one can subscribe below.
Currently, there are no job openings for any kind of group.
Total Vacancies for TSPSC Exams:
The total number of Job Vacancies for Any of the Group 1, Group 2, Group 3, or Group 4 is decided by the TSPSC. These vacancies are decided based on the kind of exam, requirements of the candidates, and other factors. As currently there are no openings there are no vacancies for any of the groups.
Exam Centres for TSPSC Exams
All the exams would be conducted with the Telangana state. These exams would be conducted under the strict supervision in different schools and colleges within the state.
Eligibility Criteria for TSPSC Exams
The Criteria for the attempting the TSPSC Exams are:
Nationality: A candidate must be an Indian citizen.
Education Qualification – A Engineer or Degree holder from any recognized college in India.
Age Limit – The candidates should minimum 18 Years or a maximum of 39 Years old.
Read More : EPFO Recruitment : Employees' Provident Fund Organisation
Syllabus for TSPSC Exams
The difficulty of the Exam paper set by TSPSC is decided by the kind of exam they are conducting. Most of the time this syllabus would be common for all the groups. The Syllabus of this exam would be as follows:
Paper-I Economy and Social Issues
Contemporary Social Issues and Social Problems.
Issues of Economic Growth and Justice
Dynamics of Indian Politics
Historical and Cultural Heritage of India
Developments in Science and Technology
Education and Human Resource Development.
Paper-II – History, Culture, and Geography
History and Culture of India.
History and Cultural Heritage of Telangana
Geography of India and Telangana
Read More : TSLPRB : Telangana State Level Police Recruitment Board
Paper-III – Indian Society, Constitution, and Governance
Indian Society, Structure, Issues and Social Movements
Constitution of India
Governance
Paper –IV – Economy and Development
Indian Economy and Development
Telangana Economy
Development and Environmental Problems
Paper- V – Science & Technology and Data Interpretation
The role and impact of Science and Technology
Modern Trends in the application of knowledge of Science
Data Interpretation and Problem Solving
Paper-VI – Telangana Movement and State Formation
The idea of Telangana (1948-1970)
Mobilization phase (1971 -1990)
Towards Formation of Telangana State (1991-2014)
Exam Pattern for TSPSC Exams
For any kind of group, the exam pattern would be the same.
Duration: 3 hours exams
Type of Questions: Objective Multiple Choice Questions
Medium: English or Hindi or Telugu
Negative Marks: No Negative Marking
Read More : TRB : Teachers Recruitment Board
Selection Procedure for TSPSC Exams
The candidate who is attending the exam has to undergo three-stage of exams:
Preliminary Test
Main Examination
Interview and Documents Verification
Application Fee for TSPSC Exams
To Apply for TSPSC Exams one has to pay both the application fee and the exam fee each of 120 Rs.
Job Profiles
Telangana State Public Service Commission Hires for Various profiles like:
In Group 1 exam TSPSC Hires for
Regional Transport Officer
Municipal Commissioner Grade-2
MPDO
Mandal Parishad Development Officer
Lay Secretary / Administrative Officer
Divisional Fire Officer
District Social Welfare Officer
District Registrar
District Registrar
District Panchayat Raj Officer
District Employment Officer
District Backward Castes Welfare Officer
Deputy Superintendent of Police (DSP)
Deputy Superintendent of Jails
Deputy Registrar
Deputy Collector
Commercial Tax Officer
Assistant Treasury Officer
Assistant Prohibition and Excise Superintendent
Assistant Audit Officers
In Group 2 exam TSPSC Hires for
Sub-Registrar Gr.II (Registration SubService)
Prohibition and Excise Sub Inspector (Excise Sub-Service)
Municipal Commissioner Gr.III in (Municipal Administration Sub Service)
Extension Officer ( Rural Development Sub Service & Panchayat Raj )
Executive Officer Grade-I in the Endowments Department
Deputy Tahsildar in Land Administration
Assistant Section Officer in Law Department Secretariat.
Assistant Section Officer in Finance Department Secretariat
Assistant Section Officer GAD (Single Unit) Secretariat
Assistant Registrar in Registrar of Cooperative Societies
Assistant Labour Officer in Commissioner of Labour Department
Assistant Development Officer in Handlooms & Textiles
Assistant Commercial Tax Officer (Commercial Tax Sub-Service)
IN Group 3 exam, TSPSC Hires for
Typist Cum Assistant (Secretariat Sub Divisions)
Typist Cum Assistant (legislature Subdivisions)
Typist Cum Assistant (Law Department – Secretariat)
Typist Cum assistant (Finance Department)
Senior Auditor (local Funds and Audit Service)
Senior Accountant (Treasury)
Senior Accountant
Junior Assistant (HOD office)
Junior Accountant (Government life Insurance Subdivisions).
Junior Accountant (Directorate, Treasury, Accounts)
Auditor (pay and Accountant)
Assistant Section Officer (Secretariat)
Assistant Section Officer (legislature Sub Service)
Assistant cum Typist (HOD Office)
Assistant Auditor (Pay and Account Subdivisions)
ASO (Law Department Secretariat Sub Divisions)
In Group 4 exams TSPSC Hires Junior Assistants for
Telangana Vaidhya Vidhana Parishad
Scheduled Caste Development Department
Revenue Department
Registration and Stamps Department
Panchayat Raj Department
Medical and Health Department
I & CAD
Home Department
Forest Department
Disaster Response and Fire Services
Director of Medical Education
Pay Scale:
The pay scale of the candidate would depend on the group he/she has selected and the job profile the candidate has chosen. It all depends.
Read More : PSPCL : PUNJAB STATE POWER CORPORATION LIMITED
Higher the Group, and Higher the position, Higher would be the pay scale.
How to Apply for TSPSC Exams
To apply for any of the TSPSC Exam one of the TSPSC Exams one has to do undergo the following process:
Go Official Exam Website
Click ONE TIME REGISTRATION in the website
If you are a new user and have not registered then click on the +NEW.
You will be redirected to the Registration Form Page.
Enter complete details like name, age DOB, and so on.
Upload Photo & Signature.
Preview the filled application, verify all the information that you have entered before going to submit finally.
Submit the Online Application Form.
Pay the fee and complete the registration process.
PREPARATION STRATEGY for TSPSC Exams
There are a lot of ways through which one can prepare for the TSPSC exam. It might be through the free mock tests or online courses or books or by preparing from the previous question papers
Complete Study Material for Telangana State PSC Group 1 Preliminary Exam Book by V.V.K.Subburaj & T. Prakash Kumar
Telangana State PSC Group 1 Preliminary Exam English Book: Volume 1 by V.V.K.Subburaj & T. Prakash Kumar
Telangana State PSC Group 1 Preliminary Exam English Book: Volume II by V.V.K.Subburaj & T. Prakash Kumar
Telangana State PSC Group-1 Mains Previous Papers Paperback – 2017 by MC Reddy publications
Mental Ability Reasoning, Data Interpretation, Logical, Analytical,, Arithmetic Special by Vijeta Competitions Editorial Board
Telangana State PSC – Telangana History – Culture by M Ramanarayana
Conclusion
If you have already applied for the exams conducted by Telangana State Public Service Commission and failed to register properly or have any other issues in applying then comment down the issue below. We would help you guide you.
Read more job related articles in our jobsquare blog section.